How to create and manage membership website with WordPress
Using WordPress for membership management is a great way to engage with your users. This allows you to limit user access, creating a premium effect in your content. Today we are going to talk about different WordPress membership management plugins that you can use. In addition, we'll see what kind of user information you can extract from a membership site. And finally, we'll see the business benefits you could have with a membership site.
In this article we are going to discuss:
Benefits of running a membership site
Popular WordPress membership plugins
Membership management and analysis with Users Insights
Let's start with the basics. Why should you build a membership site? Well, most sites could benefit from user membership elements. In particular for WordPress sites, where it's incredibly easy to implement since we have so many good plugins for that.
When you build your site on top of a WordPress member management system, there are many possibilities to explore. First, you get information. Often when users build their profiles you get to know them better. And information is key when it comes to business. Then you get user retention. You allow them different access depending on their membership levels. You can charge different prices, you can have free memberships. It's even possible to award memberships depending on your users' engagement levels. Also, memberships often are based on recurring fees, which is a great way to keep a positive cash flow.
Furthermore, we have the benefits that come with recurring payments. It's possible to forecast your earnings pretty well. You won't be always hunting new customers. You can also switch your focus from marketing efforts to content creation.
More importantly, WordPress makes it easy to deploy a membership management website. WordPress has built-in tools for creating user roles, collecting custom fields and creating content. These are elements that when paired with a good membership plugin can help you build the site you want. You can also take it to the next level, by combining all these elements with a plugin for data management. That's what we'll see in the Users Insights filters for membership websites.
Let's get started!
WordPress for Membership management
WordPress is a great CMS. And within its core features, there are the user roles. There are a few of them by default, but you can extend and create more as needed. That's one of the core elements of a good membership management system.
With these user roles, you can allow user access as needed. In addition, this allows you to differentiate your users, and create different user levels.
Another great thing for membership management in WordPress are the custom fields. They allow you to add data to your users. So you can collect any information you need. But you can also automatically add information to your users and use it later. For example, you may ask them to fill in their Job Title, and at the same time, you can automatically collect visited pages.
First of all, let's take a look at some of the most popular membership plugins that can turn your WordPress installation into a membership platform.
Ultimate Member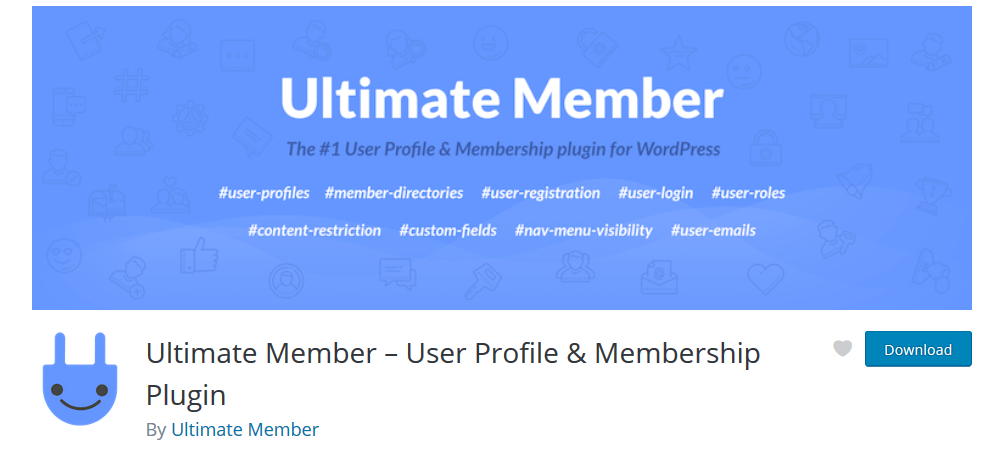 The Ultimate Member plugin is a great freemium option. You can use frontend profiles, frontend registration, custom fields. Also, it has the content restriction features, as would be expected from a membership plugin.
As opposed to other membership plugins it has some premium features that are sold separately. But this plugin has a very easy setup process when compared to other similar plugins.
Paid Memberships Pro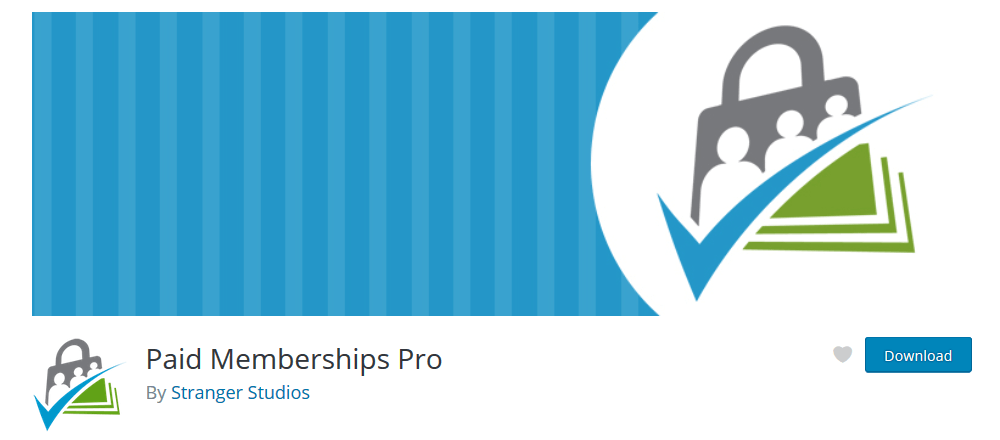 Furthermore, from the freemium options pool, we have Paid Memberships Pro. With this plugin, you can create a WordPress member management system, with unlimited levels and flexible membership pricing.
On top of being an incredibly customizable plugin, they have 6 different payment gateways options. You can also access many different add-ons with a PMPro Plus plan.
BuddyPress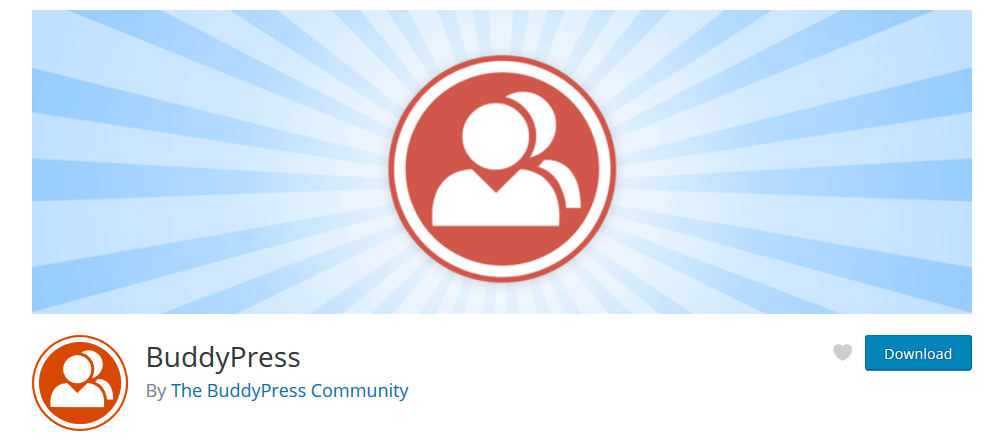 Although BuddyPress is a plugin aimed towards creating social networks, you will be surprised when you see what it can do as a membership management system. If your site is focused on user content creation, this may be a good option.
Also, it could be used in addition to other plugins. So, while you use Ultimate Members for signup and content restriction, you may use BuddyPress for user interactions and posts. This is going to give you a whole new set of possibilities.
A few more WordPress membership plugin options
As WordPress' main moto goes, there's a plugin for that. Thus, the bright side of having such an active community is the great variety of options. In addition to the plugins we've mentioned, there are other options, such as:
Membership management and analysis with Users Insights
Users Insights can help you enhance your membership site management in many different ways. With the help of the built-in membership integrations and advanced filters and reports, you can analyze your membership site performance. Users Insights provides out of the box support for the following membership plugins:
In the following section we'll show you examples of some of the fields and filters that Users Insights provides, however please note that these vary between the different integrations. To learn what fields and filters are available for the plugin that you use, please refer to the corresponding integration page.
With the built-in membership integrations, advanced filters and reports, you can significantly improve the management of your WordPress membership site.
In addition to the filters and reports that can give you various insights, Users Insights also provides some CRM features. With elements like custom fields, grouping and notes, you can store further information about your members and improve your membership organisation.
Now let's see how you can better understand your user base. Also, let's see what you can do with all the information you collect.
Advanced Membership Filters
If you are using one of the supported membership plugins, Users Insights will automatically make available many different fields that you can also use to filter your members. Depending on which plugin you use, you can have fields such as Membership Plan, Membership Status, Member Since date or Lifetime Value.
For example, if you are using Paid Memberships Pro and you want to find all the active members who are subscribed to a particular plan, you can use a combination of the Level and Status filters:

Or if you want to find all the users who have subscribed after a selected date, you can use the Start Date filter. In this way, you can filter out users who have signed up this week, today, last month or within a certain period: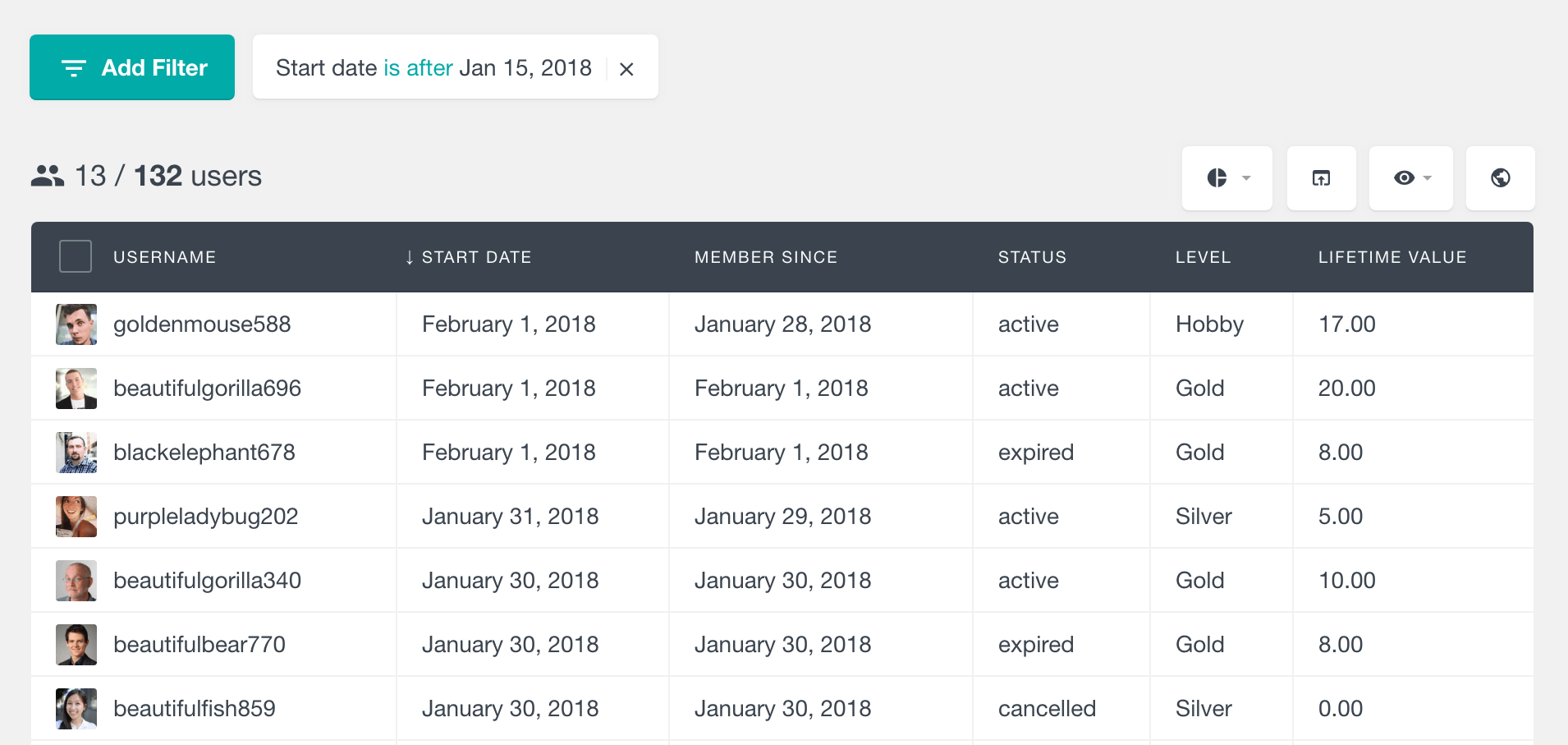 Additionally, with the Geolocation module you can further analyze your members and their activity based on their locations. The following example illustrates filtering the WooCommerce Memberships data by the membership status and country:

If you are using a plugin that stores custom profile data, such as Ultimate Member and BuddyPress, you can filter your users based on the profile fields. For example, if you have a field where the users submit the languages that they speak, you can easily filter your members by this field: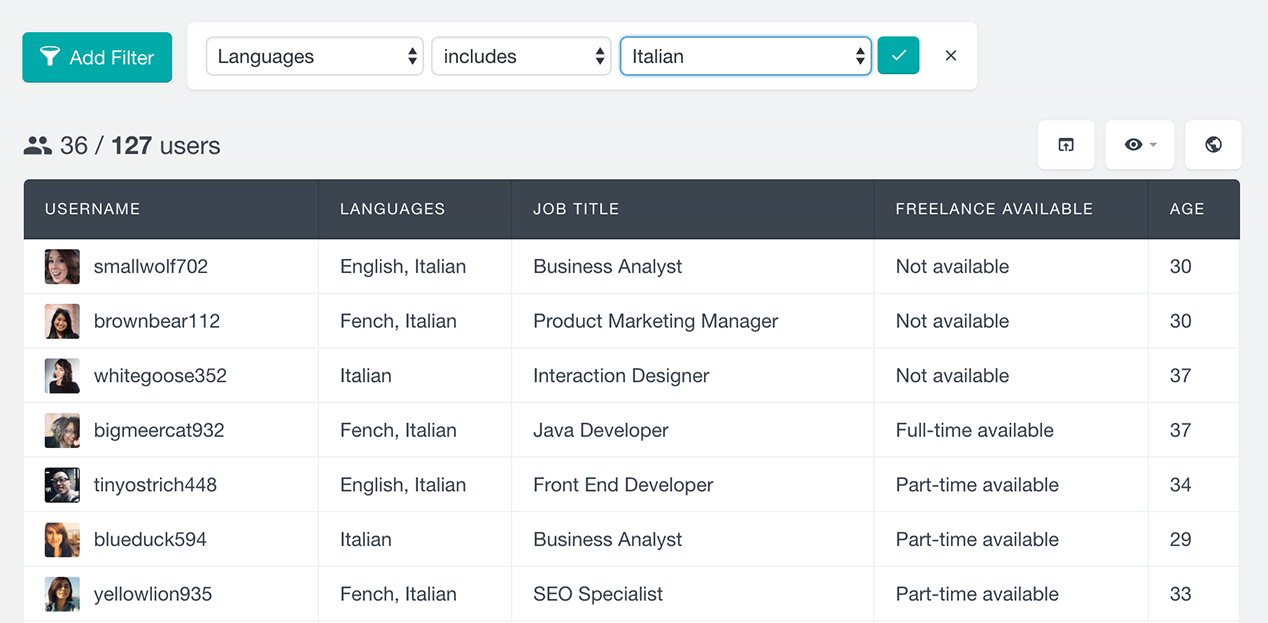 If you want to turn your WordPress subscription management site into a healthy business, it's important to profit. That's when the lifetime value and payment metrics come into play. You get to know which your most valuable customers are, and how many payments they've made so far. In case you want to target only the most profitable customers, the lifetime value field is a good option.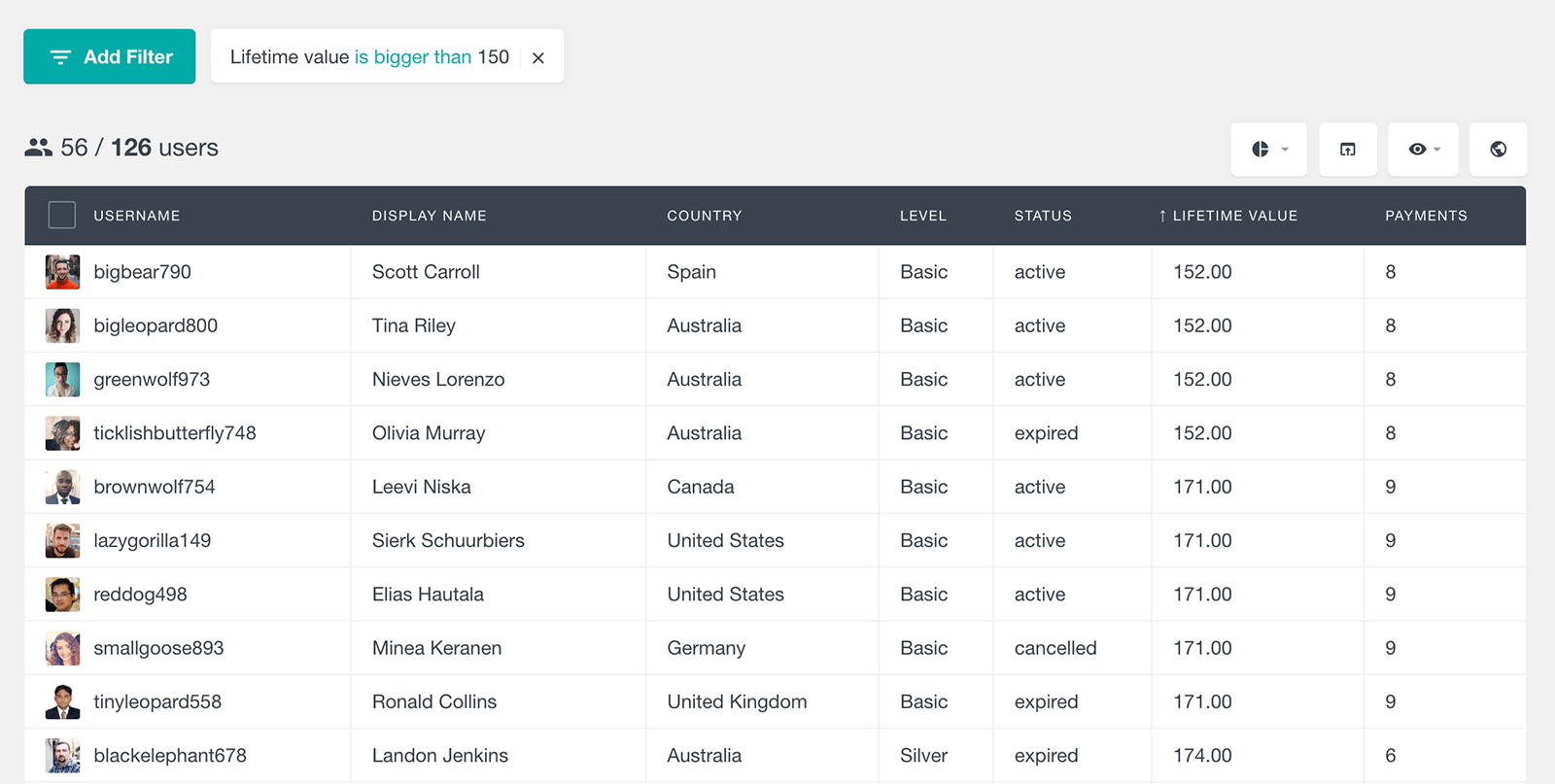 Membership Reports
The Users Insights Reports is another tool that can help you analyze your membership site performance. The reports visualize the aggregated WooCommerce membership data in the form of interactive charts. Once again, the available reports vary on the plugin that you use. For example, with Paid Memberships Pro you can get reports on signups and mebership statuses. While with Ultimate Member the reports are mainly focused on the values of the profile fields.

User Groups
User Groups can help you organize your member base. You can use groups to tag your members based on different criteria. For example, you can tag your members based on their activity or interests: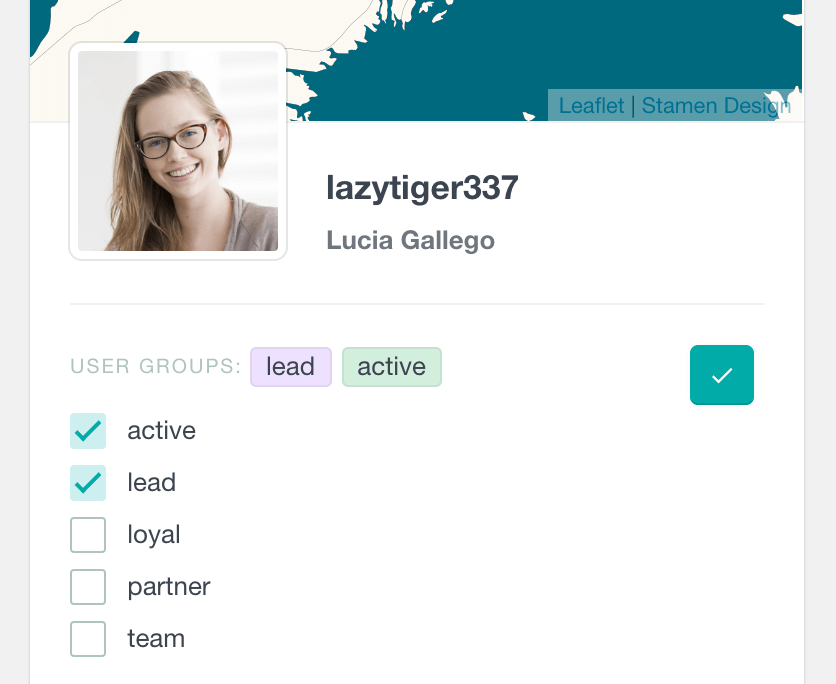 Groups are also available in the user table and filters, making it easy to segment your members based on their groups. You can additionally bulk assign groups to your members.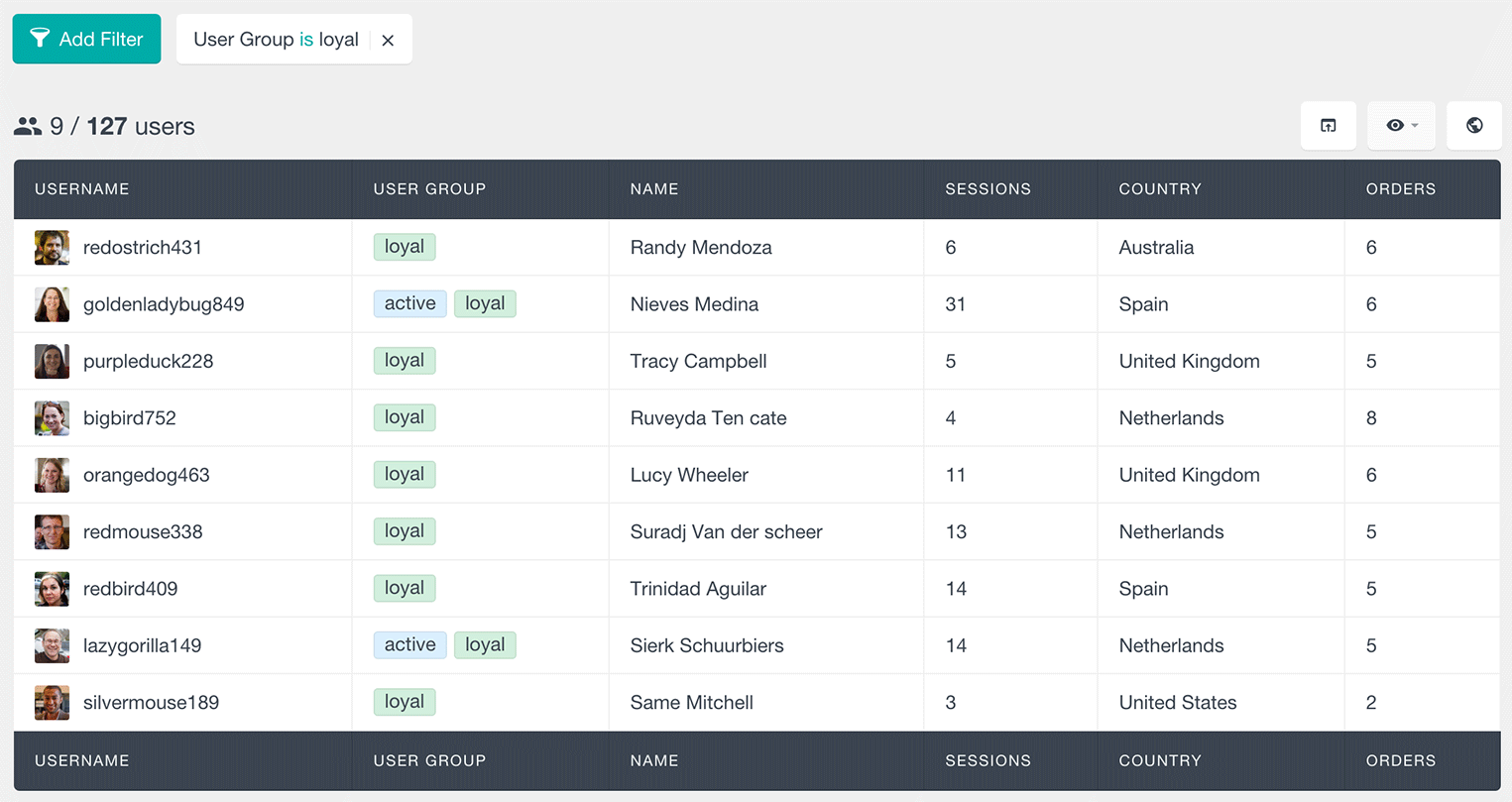 Custom Fields
The Custom Fields feature can be used in a couple of different ways. First, if you would like to store custom information about your members, you can use a custom field for that. All you need to do is register the field and it would be available in the user profile page, where you can populate it.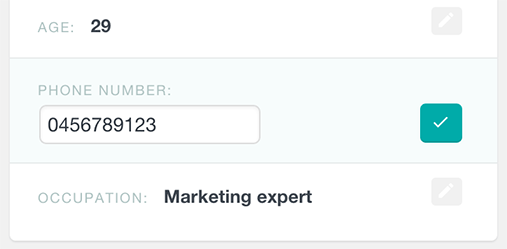 Another way to use the custom fields is when another plugin (or custom code that you have created) stores user data as user meta. In this way, you can use Users Insights to extract this data into the user table, filters and profile.
All of the custom fields are available in the filters, which means that you can search your members based on their values. For example, if you store your users' occupations, you may want to know how many users of a certain occupation you've got. In case you collect this data, this can be easily seen in the user table.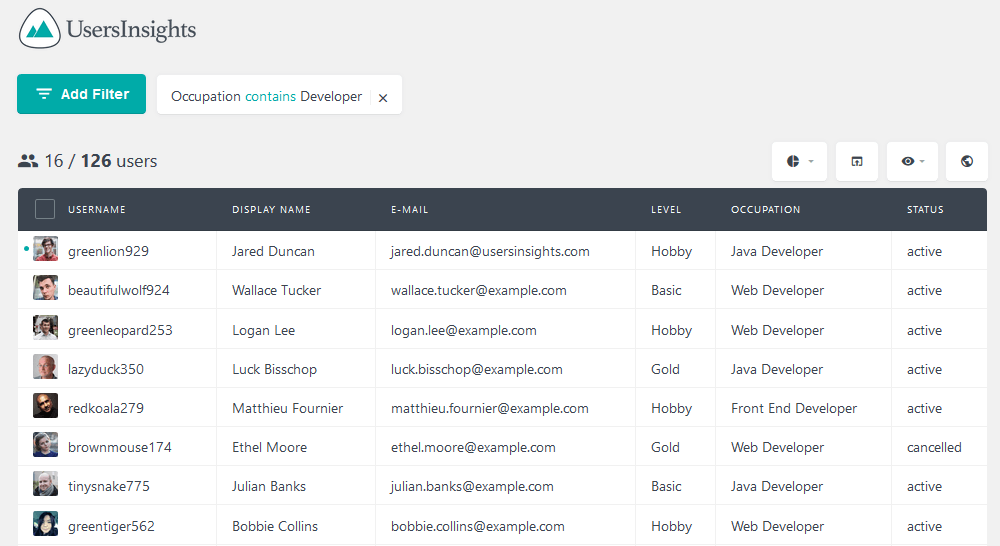 User Notes
In terms of organization, the user notes are a great tool. In your user's profile, you can add quick notes for your team or for yourself. For example, if you gave a user a discount, you may want to take note of that. If a user has complained about a certain aspect, you can also make a note for that. For hard customers, also a quick note is great, so your team will know to handle their cases with care.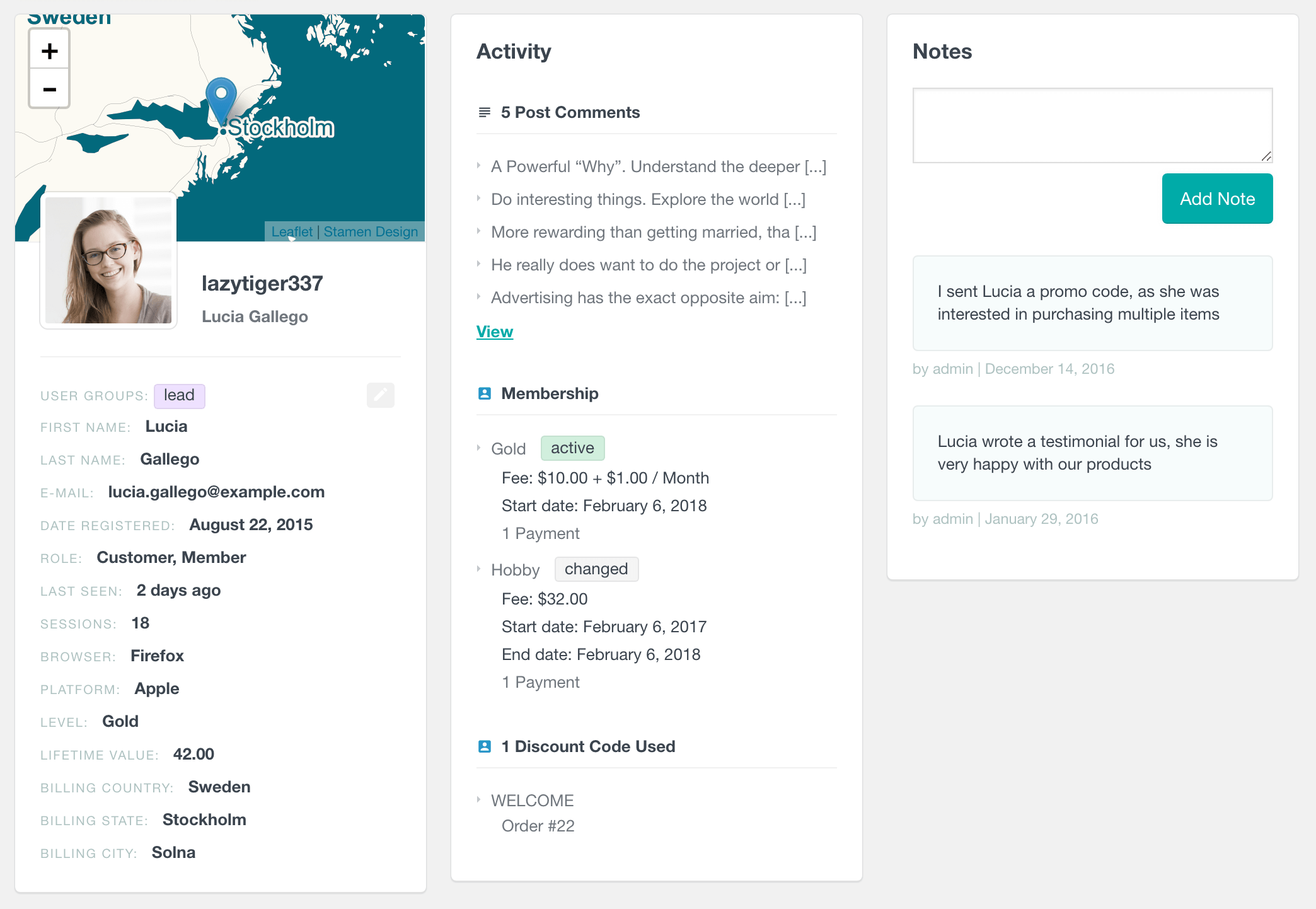 Exporting the member data
And as we've seen before, you can export your filtered users. This is a great tool, that can be used in combination with MailChimp to avoid customer evasion. For example, you can filter users who have an active subscription but that are about to expire. For that, you need to know when your customer's last payment was and add that to your usual billing period. Thus, if you have a monthly cycle and a user hasn't made a payment in the last 30 days, it's likely that they'll lose access to their subscription. Then export this user list and get in touch with them, maybe offering a good deal.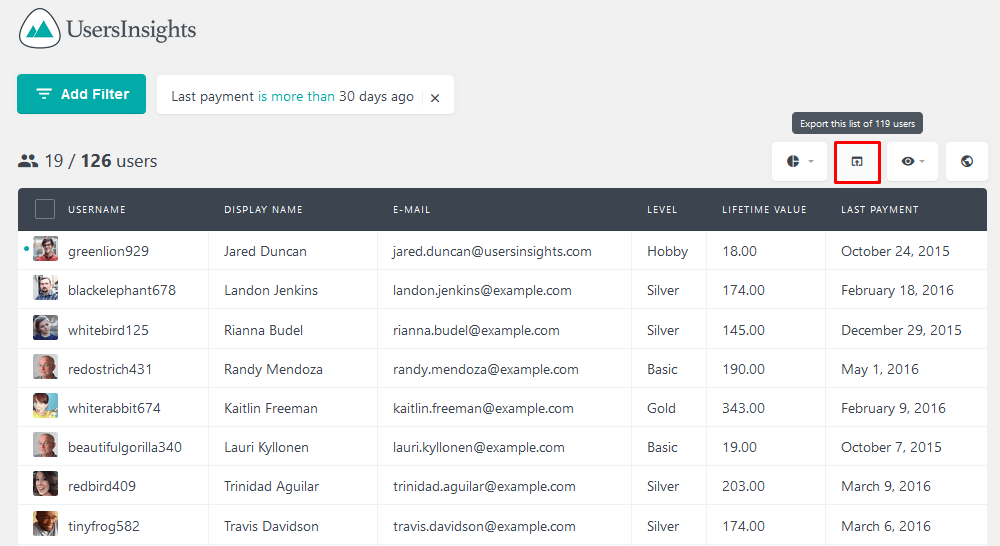 Conclusion
Today we looked into many aspects of WordPress membership management sites. We saw how important it is to create one, and what benefits a membership system can bring to your business. In addition, we looked into many WordPress plugins that you can use for that. We mentioned from the straightforward plugins to even some creative solutions for a membership site.
Finally, we learned what kind of information you can extract from your site. We looked into how Users Insights can help you discover your user base.
We hope you enjoyed this article, and see you again next time!