The Device Detection module of the Users Insights WordPress plugin can give you information on the type of device that your users use and more details about it. Once you install the Users Insights plugin and activate the Device Detection module, every time one of your WordPress users visits your site (when logged in), the plugin will detect and save their device information, so it is available for the next time you browse the Users Insights users list.
The information that this module detects for each WordPress user is the following:
Browser – detects the browser name
Browser Version – detects the version of the browser used
Platform – detects the platform (such as Windows, iPhone or Android)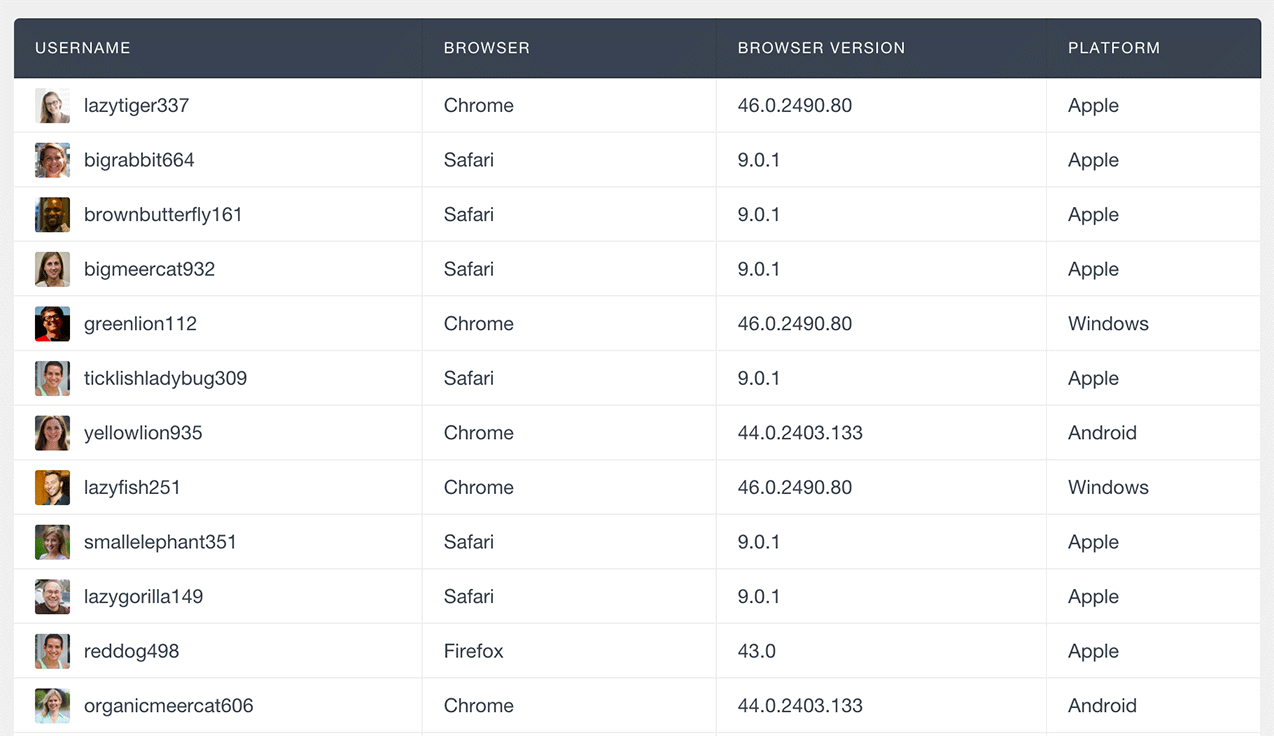 Like all of the Users Insights fields, the device information fields are also available in the Users Insights filters, so you can easily filter your WordPress users by this data – for example, you can filter your WordPress users by the browser that they use: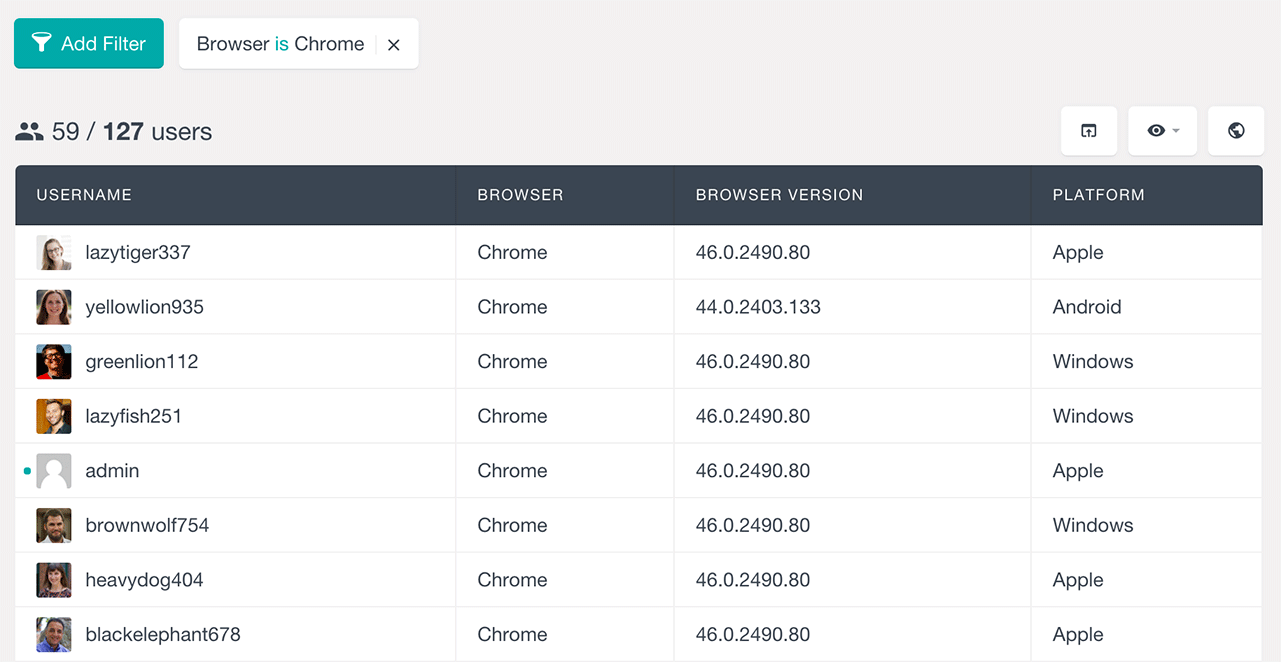 The device information is also available on the profile page of each user: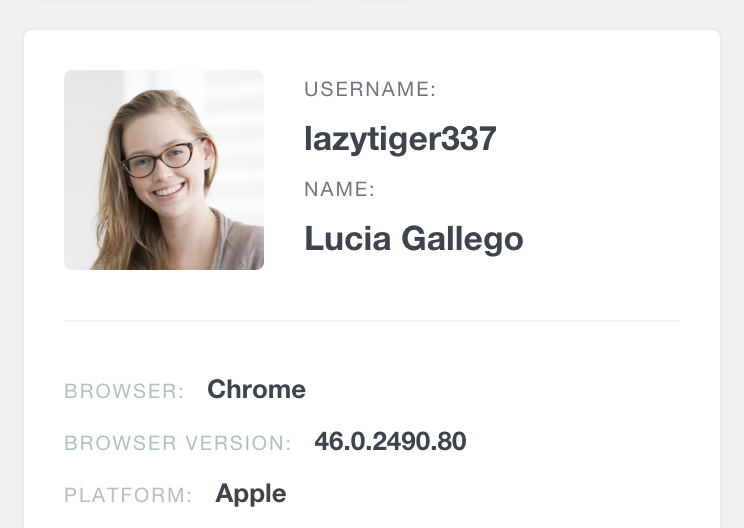 Device detection reports
In addition to the smart filters and custom user fields, there are the reports as well. The reports section is under Users Insights > Reports. They give you a quick overview of your user data, along with some tools to quickly check more details about this data.
When it comes to device detection, we have two reports widgets. The first one is the Browsers widget. This widget loads the aggregate browser variations you have and present them as a pie chart. This gives you a feel of which browsers are more common. Than we have the User platforms widget as well. In it, you can see the percentage of each Operating System.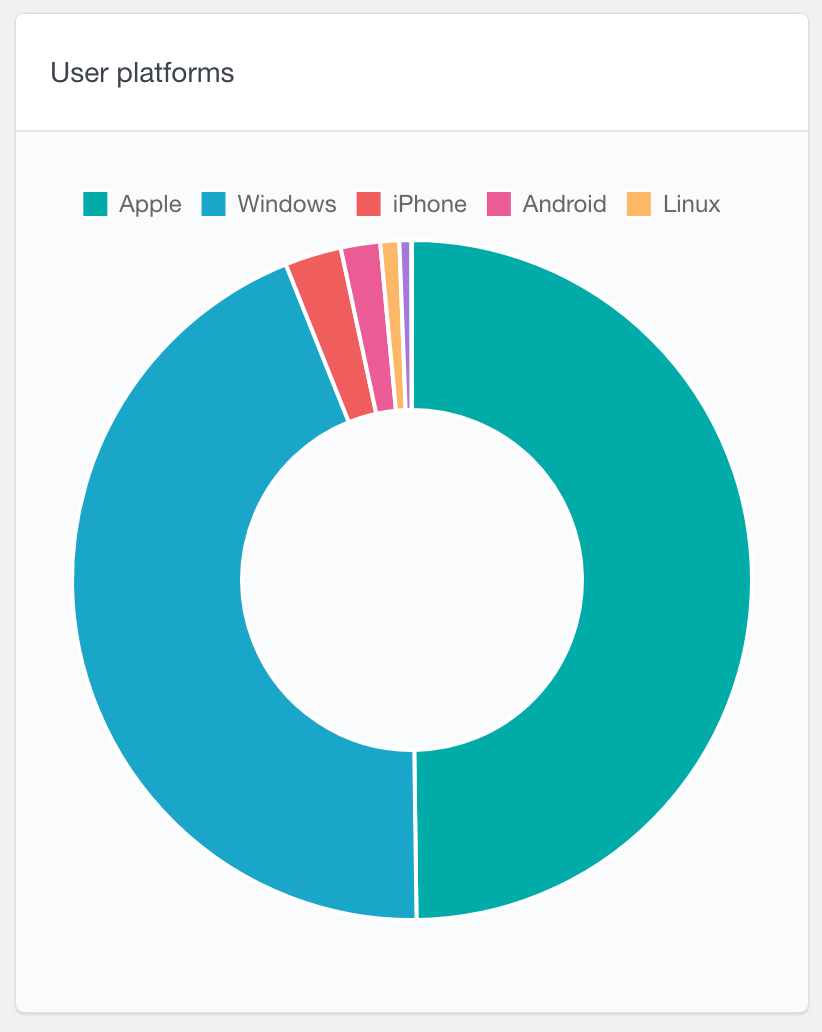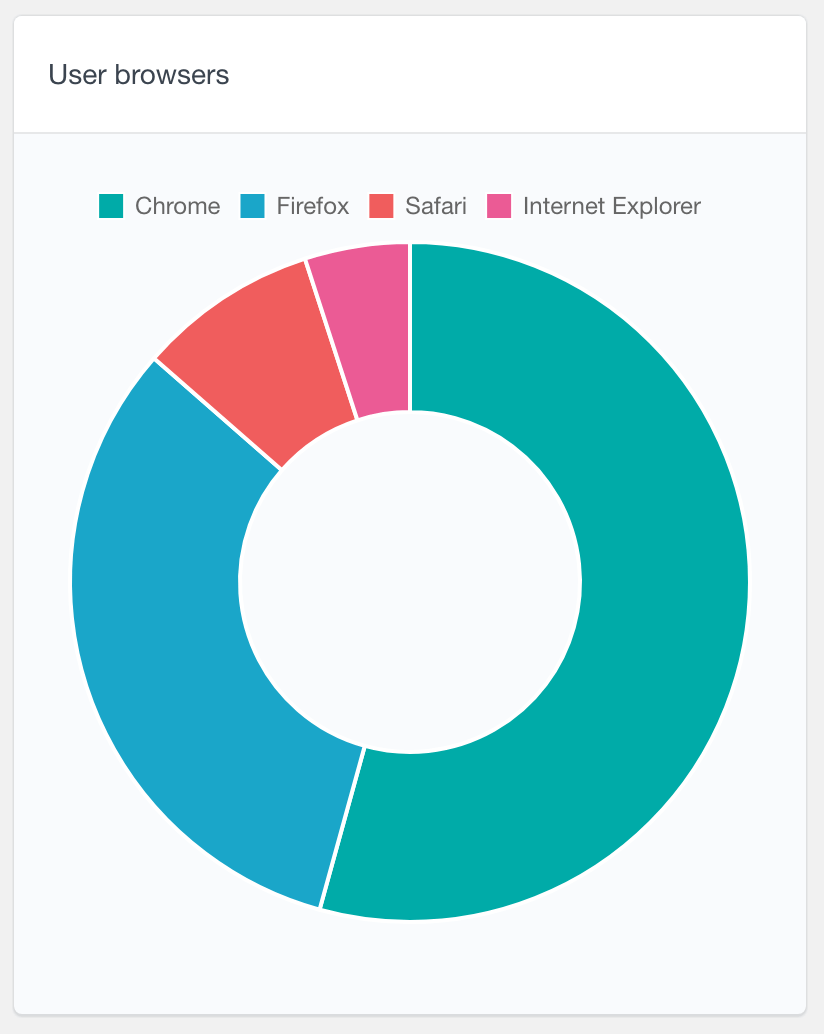 This is particularly relevant, as our world is moving more and more towards mobile devices. When you look at your OS percentages, you can get a glimpse of which devices are more popular for your audience. Thus, this knowledge is important for future decisions, new features or design changes.
Exporting the device detection data
You can also export the device information of your WordPress users by using the Users Insights export feature. For example, if you select the Browser, Browser Version and Platform fields to be visible in the users table, when you click on the Export button these fields will be exported in the same way as they are shown on the table: