How to see WooCommerce customers location
One of the benefits of running an online store is that you can make your products available globally. People from all around the world can purchase your items and get them delivered wherever they are. Having a globally available store is great for business, but it also means that you are interacting with people with different demographics and languages, which means that probably not all of your users are having the same user experience on your website. Knowing where your customers come from, can be a valuable information to help you better optimize their user experience and your interaction with them. There are many situations when knowing your WooCommerce customers location can be useful.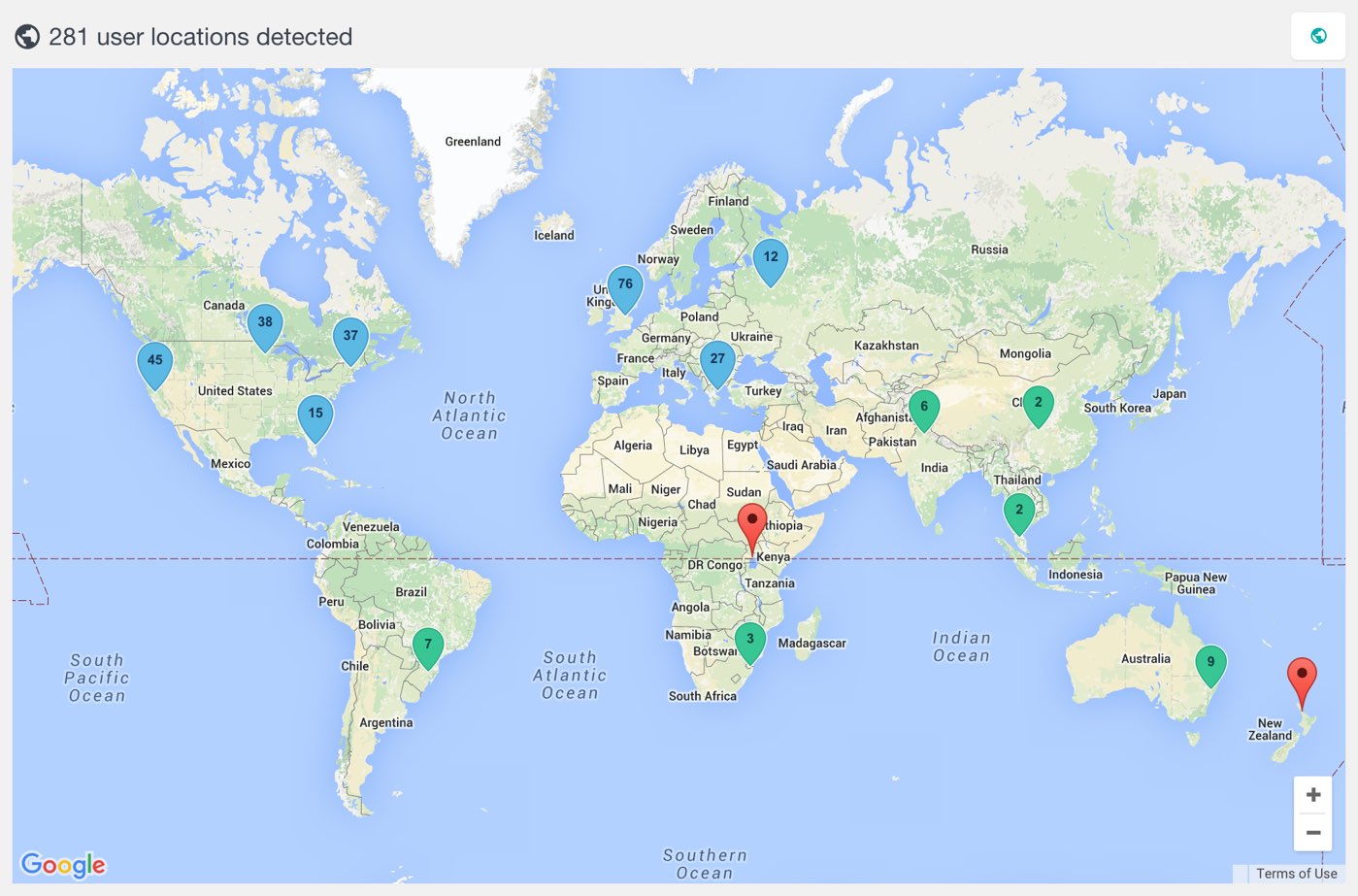 One important thing that you should consider if you are running an international online store, is the language. In a study made by Common Sense Advisory, they found that 55% of the consumers prefer to only buy in their native language and 53% are more at ease buying in their native language. For the surveyed users the most important content to localize is user reviews, and site navigation. With the Users Insights Geolocation feature and smart Filters, it is easy to detect your WordPress users location and use this information later, so you can analyze their location. Knowing the importance of localization, if you notice that a lot of your WooCommerce customers location is a country where English is not the native language, you might consider offering a localized version of your online store in a second language. This is very likely to improve your conversion rate.
You can also use the geolocation segmentation to offer a more locally oriented marketing campaigns. For example, let's assume that you know that there is a big holiday coming in France and you want to use this opportunity to offer your French customers an exclusive discount coupon. Sending an email to all your customers about this French holiday deal might not be ideal. Instead, we want to find all of the buyers that are from France and send a targeted email only to them.
Here is how we can do this with Users Insights: First, we want to filter all the users that have made a purchase. We can do this by adding a filter "Orders is larger that 0". After this, we will add a second filter "Country is France".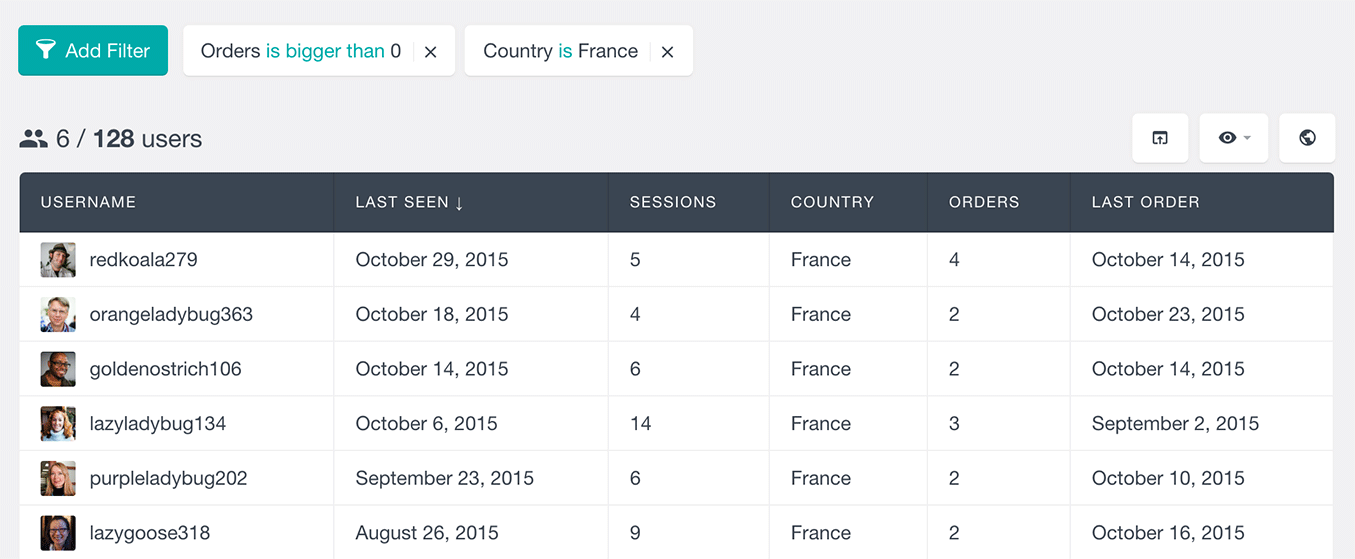 Once we have the list with all the WooCommerce customers filtered by location, with the help of the Users Insights export feature, we can export the names and email addresses to our favorite email marketing tool, so we can send our personalised email.
Here is a short video that is showing how to use the Users Insights filters to find all of your WordPress users who have ordered a product from your WooCommerce store and are located in the UK: