Introducing Ultimate Member support
Users Insights 2.2 introduces out of box support for the Ultimate Member plugin. Ultimate Member is a popular WordPress plugin that allows you to create beautiful member profiles and advanced online communities. Users Insights now includes a Ultimate Member module that helps you analyze your members data, by giving you the tools to list, search and filter your members by different criteria. The 2.2 update also includes some other general improvements and minor bug fixes.
Ultimate Member Support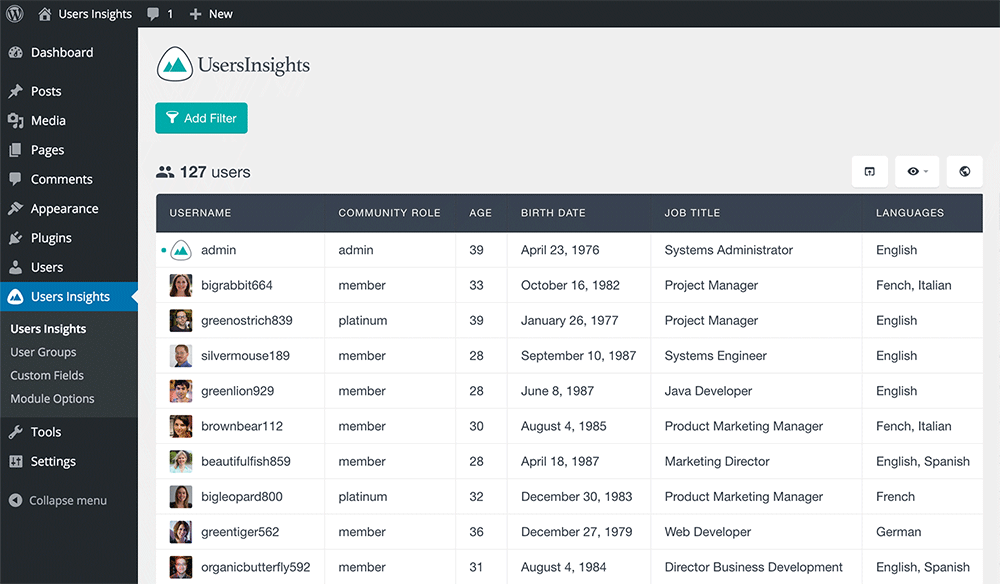 The main feature of the Ultimate Member module of Users Insights is that it detects the custom form fields and lists them in the user table. If you have created Ultimate Member forms, such as custom registration or profile forms with custom fields, you will be now able to easily list and search all of the member data from the Users Insights section.
Users Insights automatically detects the type of the fields and provides the corresponding filters and sorting options. For example, if you have a select field, Users Insights will automatically list the available options when you search the users by this field: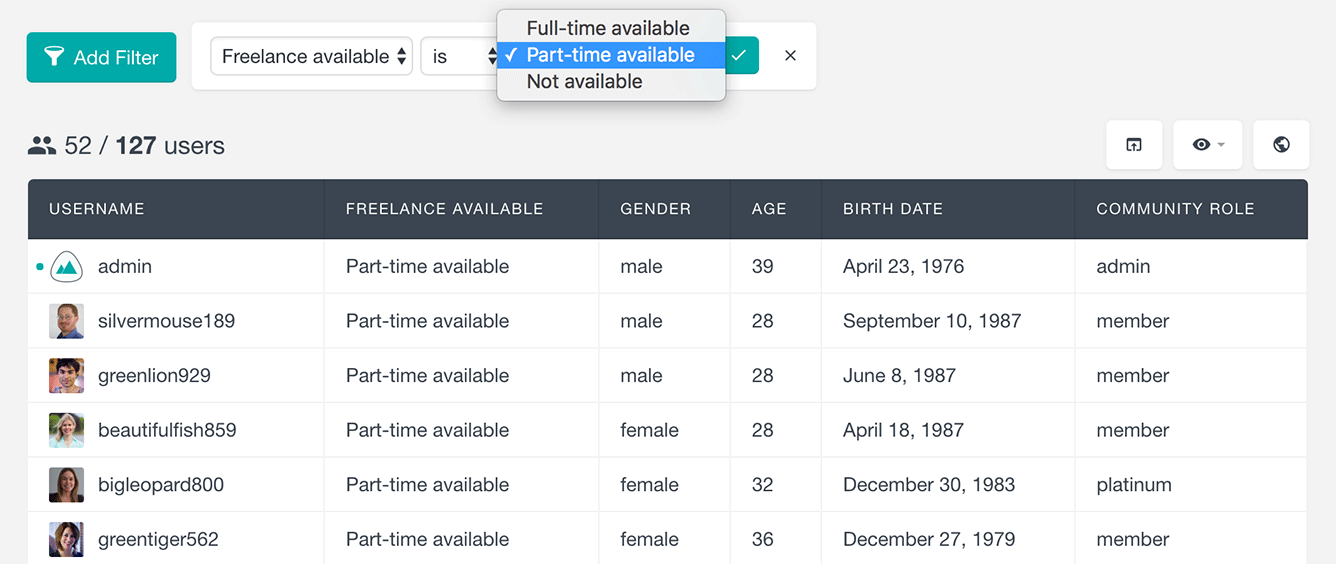 Or, if you have a date field, such as a Birth Date, Users Insights will detect the date range options and provide these options in the search filters as well:

Just like the rest of the Users Insights modules, you can combine the Ultimate Module features with any of the Users Insights available features. For example, you can use the Geolocation module to find and list your members location or use the Device Detection module to find what devices and browsers your members use.
Moreover, you can use the Users Insights export feature to create a customized export of your members data, where you can export a selected set of fields (including Ultimate Member fields, Users Insights fields or any WordPress user data fields) and apply any filters to the user list to export.
You can visit the Ultimate Member Data page to learn more about the Ultimate Member Module of Users Insights.
New column order feature
Users Insights 2.2 also includes a new feature that allows you to change the default order of the columns in the Users Insights table. In this way you can reorder the user table columns to show the most important first. Additionally, the custom order is applied to the fields listed in the Filters section, so once you set your custom order, the columns that you use the most will be displayed first in the Filters section, making it easier to find them in the list of available fields.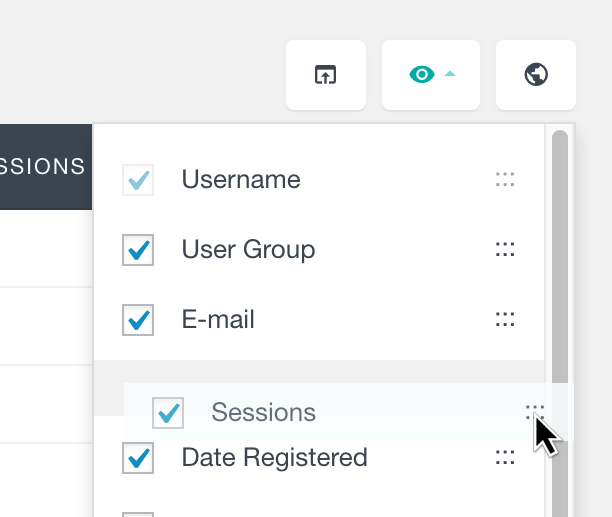 Other 2.2 changes
In the 2.2 update we have also implemented some general design improvements, featuring responsive layout improvements of the User Profile section. We have also made Users Insights ready for the upcoming WordPress 4.5 update, by fixing some minor compatibility issues.