Users Insights 4.2 Update
The new Users Insights 4.2 update has been just released. The update introduces new columns to the Users Insights table, such as number of page visits, active membership names for WooCommerce Memberships and MemberPress and BuddyBoss profile types. The WooCommerce reports also include some improvements, like options to filter some of the reports by date and a new "Most refunded products" report.
Option to search fields under the eye-icon menu
The eye-icon menu on the user table that allows showing/hiding user fields on the table now includes a search option, so you can more easily find the fields that you would like to show/hide. Please note that when search mode is activated, field reordering is disabled due to not all fields being visible in the list.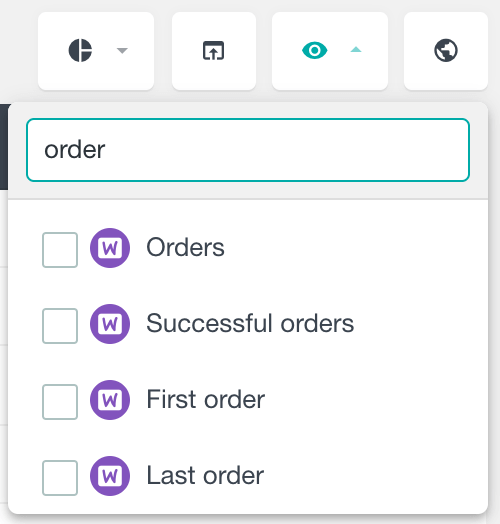 Number of page visits
If you are using the Page Visit Tracking module, you can now also see the number of page visits that Users Insights has detected. This field counts the visits for the page/post types and user roles that are enabled in the page visit tracking module setttings. This new feature can be another useful tool to help you analyse your WordPress users activity.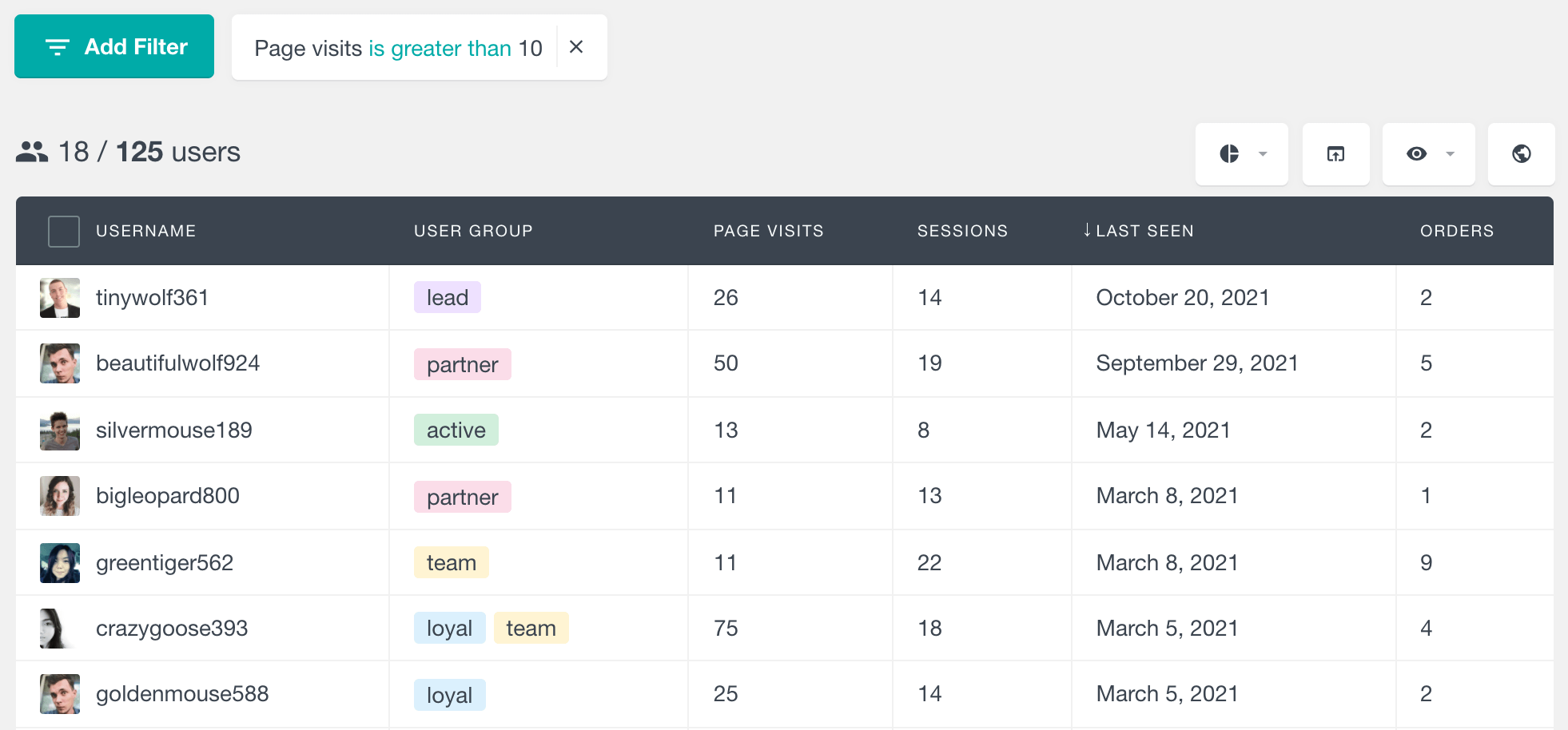 Active WooCommerce Memberships column
As its name implies, the new "Active memberships" column lists the names of the currently active WooCommerce memberships for each user.  Only memberships with status "active" are listed in this column, but  you can still view the full list of memberships (such as expired or cancelled) in the user profile.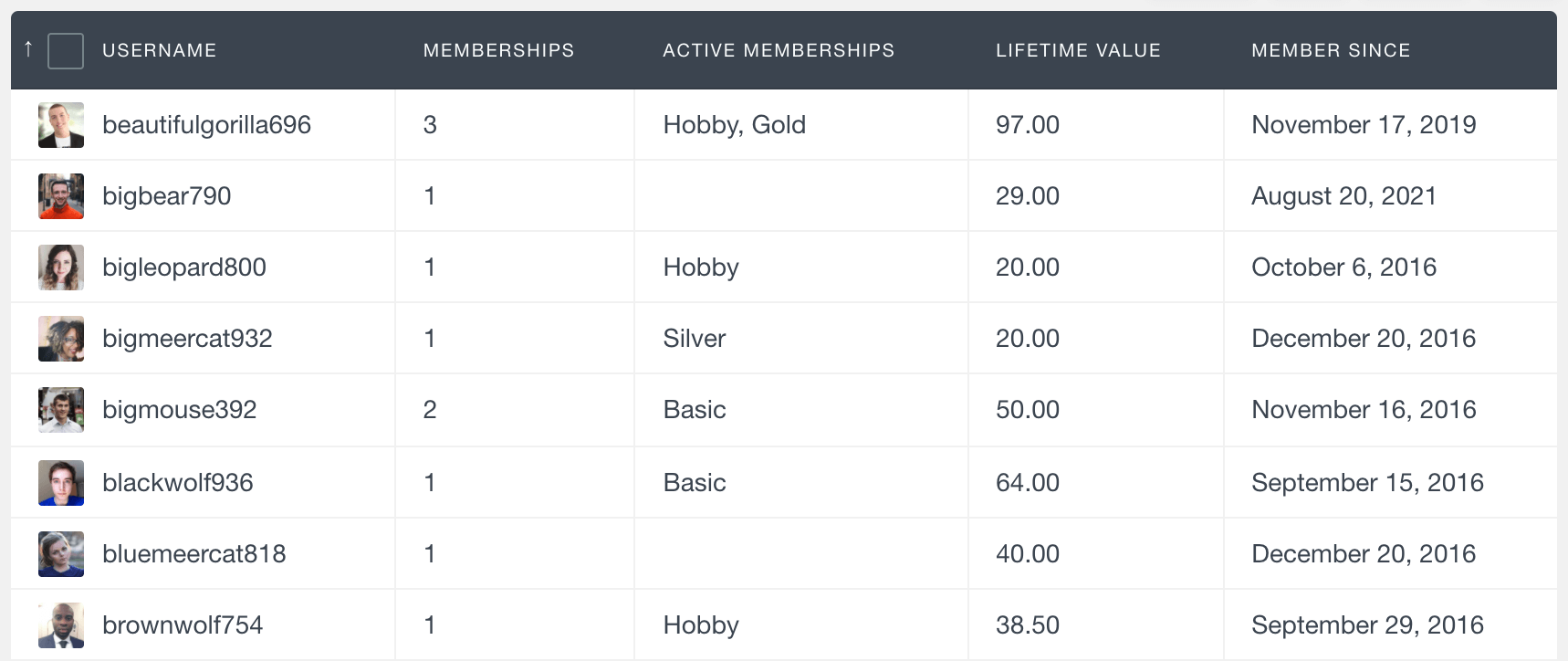 Active MemberPress Memberships column
The MemberPress module now also includes an "Active Memberships" columns. Similarly this column lists only the currently active memberships for each user and the full list of memberships can be still explored from the user profile section.

WooCommerce reports date filter
The WooCommerce "Top ordered products" and "Top coupons" reports now include a date filter allowing you to see the results for a given period. The filter includes a preset of some of the most common periods such as "Last 7 days" or "Last 6 months", and you can also choose a custom period.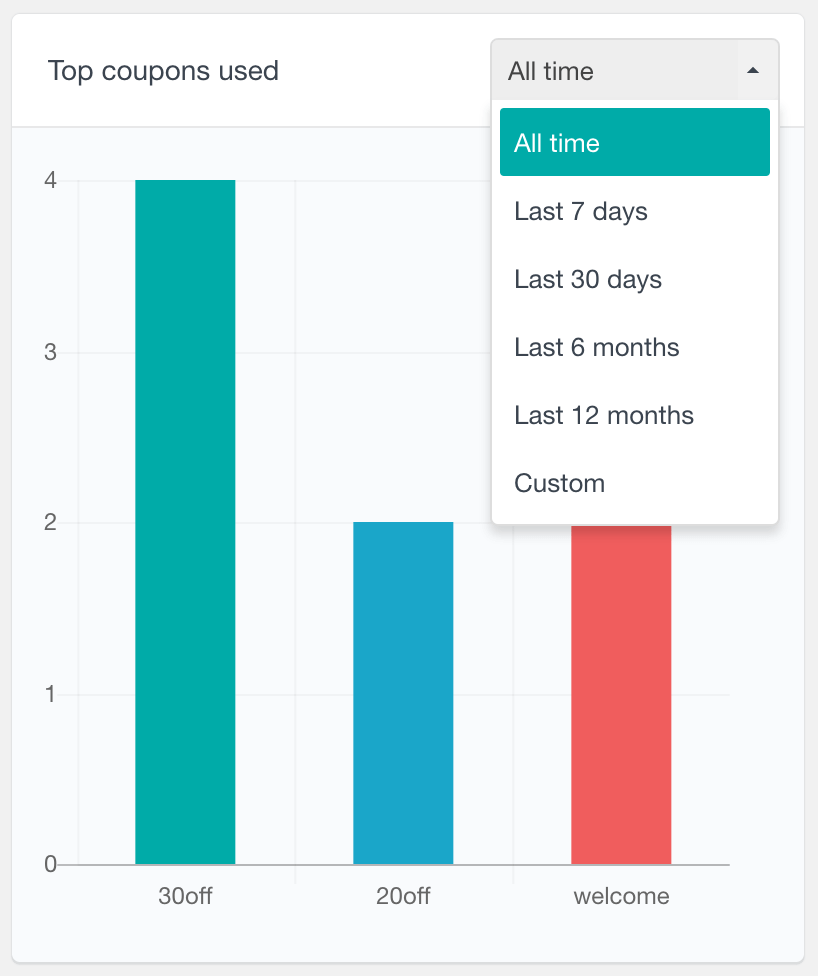 WooCommerce Most refunded products report
The 4.2 update also introduces a new "Most refunded products" report. This report counts the number of times each product is part of a refunded order (quantity not taken into account). You can also filter the results by the date of the orders. You can read more about this report on the WooCommerce Reports page.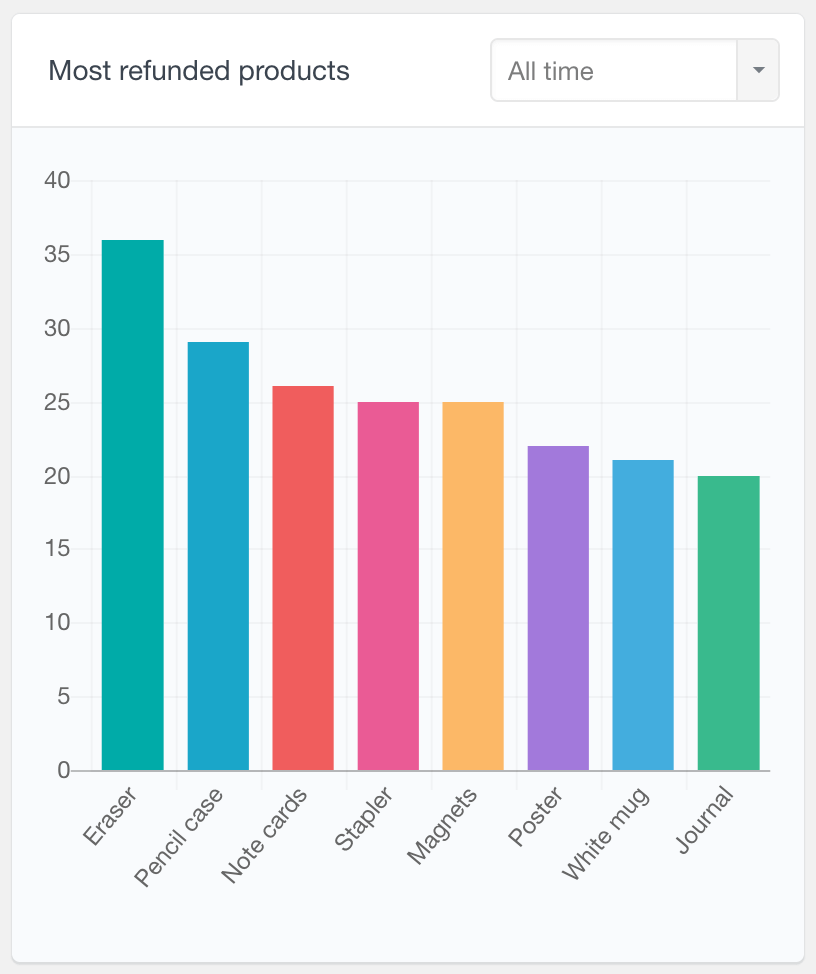 BuddyBoss Profile Type
Those who use the BuddyBoss platform can now access the BuddyBoss profile type information on the Users Insights table. The BuddyBoss Profile Type field replaces the BuddyPress Member Type field when BuddyBoss is being used. This field is available both in the user table and filters.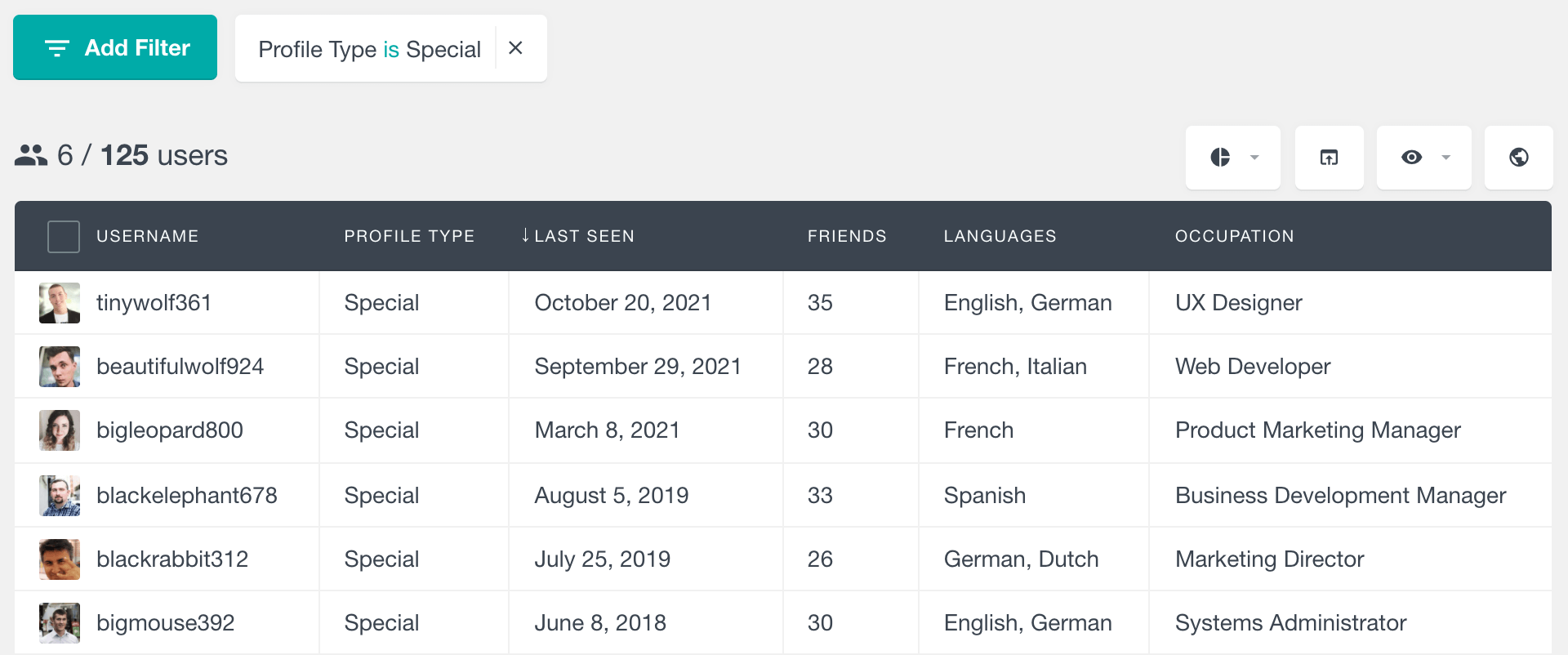 Other 4.2 update changes
The Users Insights 4.2 update includes many other improvements and bug fixes. The full list of changes can be found on the Changelog page.