Introducing a MemberPress integration
Users Insights 3.8.0 is now available, introducing support for the MemberPress plugin. The main focus of the update is the MemberPress integration, that can help you analyze your member activity and membership performance.
If you are using the MemberPress plugin to manage your membership site, Users Insights can now help you explore your users' membership details. Users Insights provides various MemberPress fields and filters in the user table. You can easily search your members by their status, membership details and transactions. Users Insights also detects the MemberPress custom fields and makes them available in the user table and filters.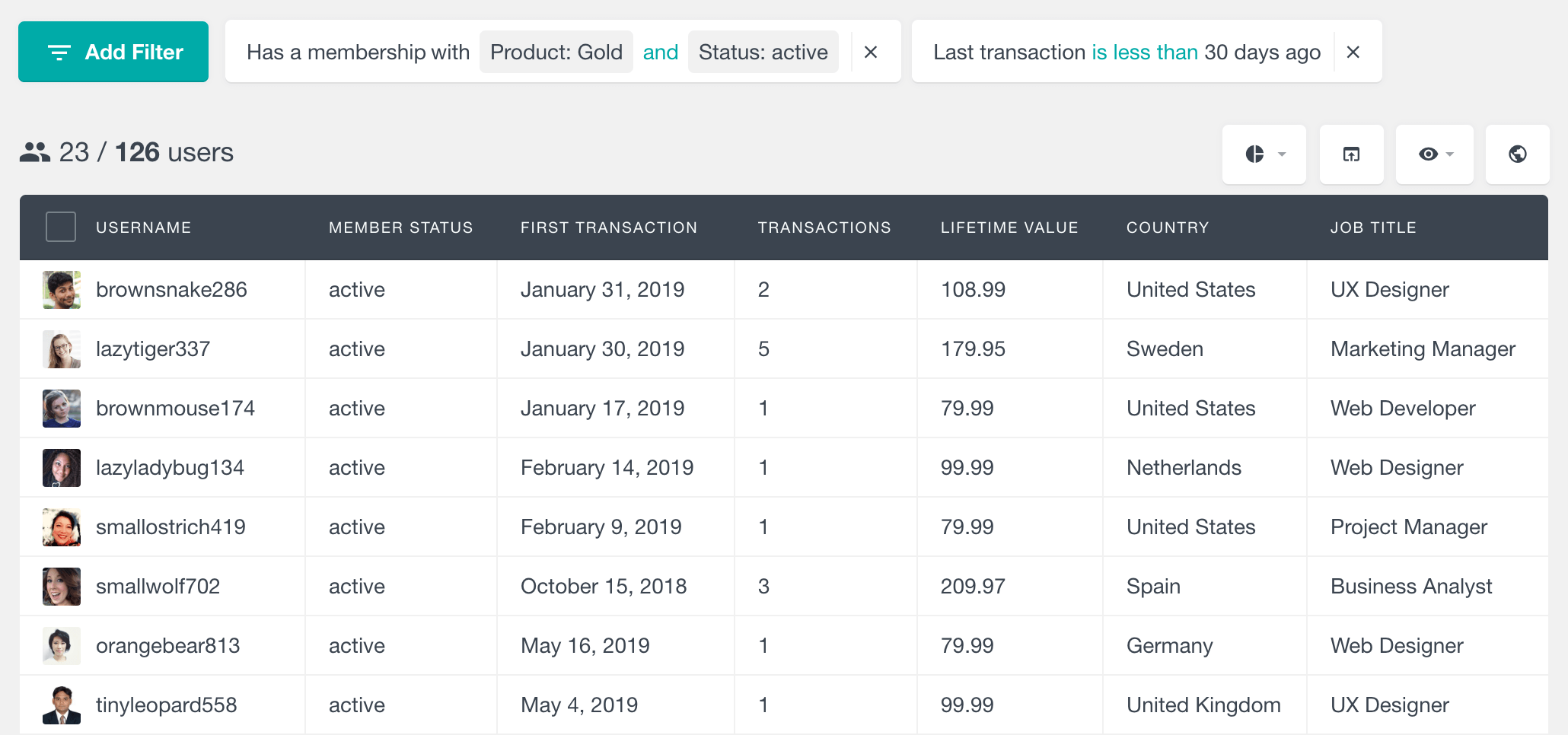 Additionally, you can explore all the MemberPress user details for each user in their profile section. This includes the list of their memberships, list of their transactions, as well as the MemberPress custom fields.
You can read more about all the available fields and filters on the MemberPress page.
For an additional analysis you can also use the MemberPress Reports dashboard, which provides a visual representation of some of the most important membership metrics. With the help of the signup and payments reports you can analyze your membership site growth and performance. There are also reports that you can use to understand the individual products performance. For more information, head over to the MemberPress reports page.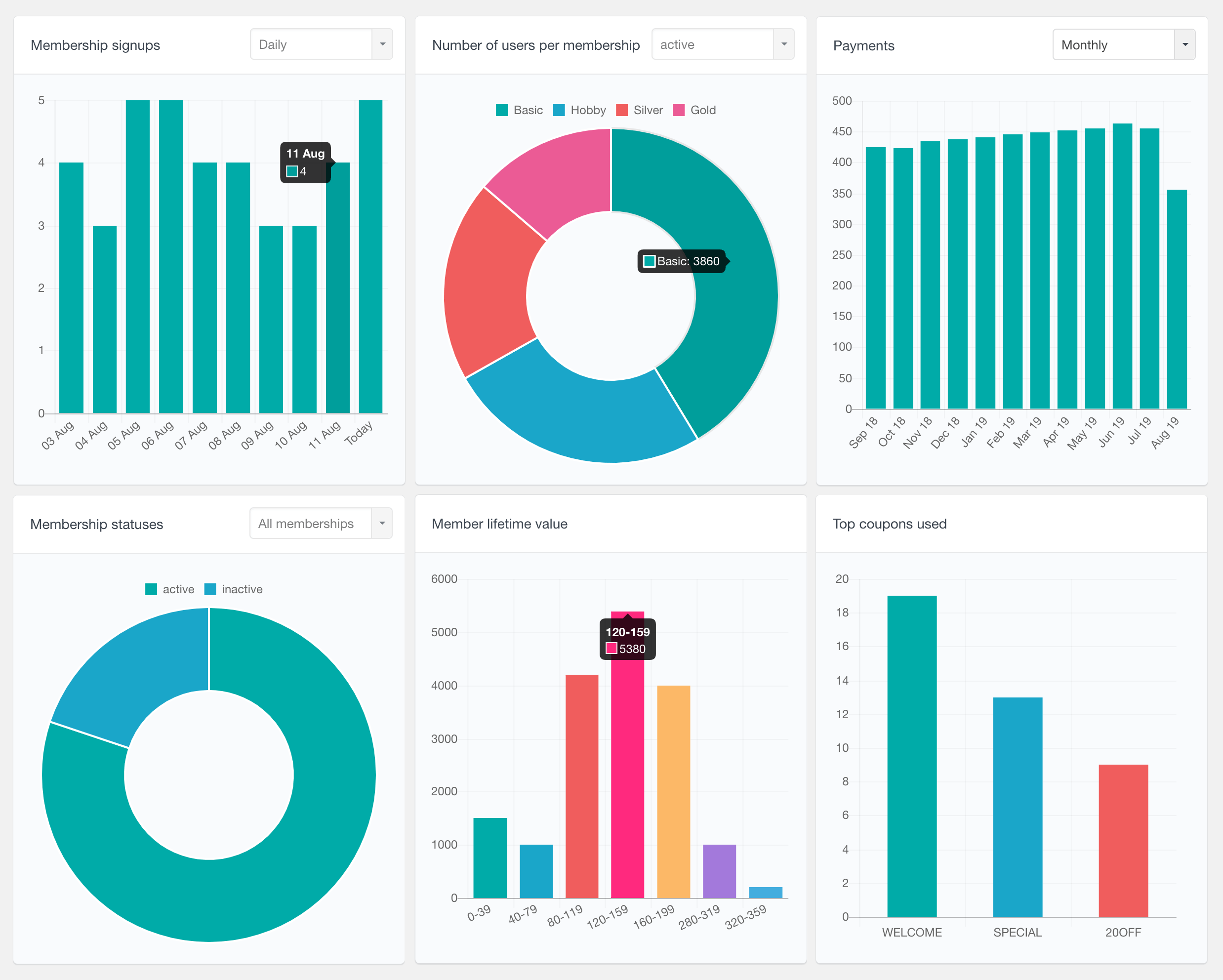 Other update changes
The 3.8.0 update also includes some other minor changes:
Made the User ID field available as a column/filter in the user table
Renamed the LearnDash reports "Course enrolments" report to "Courses started by users", so it can be more clear that it actually shows the activity of starting the course
General code improvements and minor bug fixes